We're Getting Married! - August 12, 2017
Laura & Gareth
RSVP
Our Story
It all started in Bangladesh, the celebrated land of jute and romance. Laura was working there and looking for somewhere to live on her return to London. Having heard on the grapevine that Gareth had a spare room in his flat, Laura contacted him. Gareth was keen to stress he was no spring chicken anymore, and so didn't want a party animal in his midst. Laura noted the copious spirit shelf which suggested otherwise.
The first couple of months were spent sitting on separate sofas. As Laura's friends plotted a onesie party to force her and Gareth to sit together, Gareth invited Laura to the cinema to watch a film set on the deck of a fishing trawler without any dialogue. To apologise, Gareth took Laura to dinner.

Three years and plenty of conciliatory dialogue later, whilst Laura was making a cup of tea in a cottage in Derbyshire, Gareth got down on both knees to propose to her. On the condition that she choose the films, Laura said yes. They look forward to sharing many more cups of tea together.
Our Galleries
Here is a small selection of our favourites images from a recent shoot along the Southbank.
Our Wedding Day Details
Schedule
1:00pm
Ceremony at St Chad's Church Leeds
2:00pm

The wheels on the bus go round & round
3:00pm
Reception at Walled Garden, Temple Newsam
Guests are invited to enjoy a drink in the gardens
5:00pm
Wedding breakfast and speeches
7:00pm - 11:30pm
Party time!
10:45pm
Last call at the bar
11:30pm
Carriages
Ceremony 
The ceremony will be at 1pm, St Chad's Church, Far Headingley, Leeds, LS16 5JT. The church is easy to reach by bus from Leeds city centre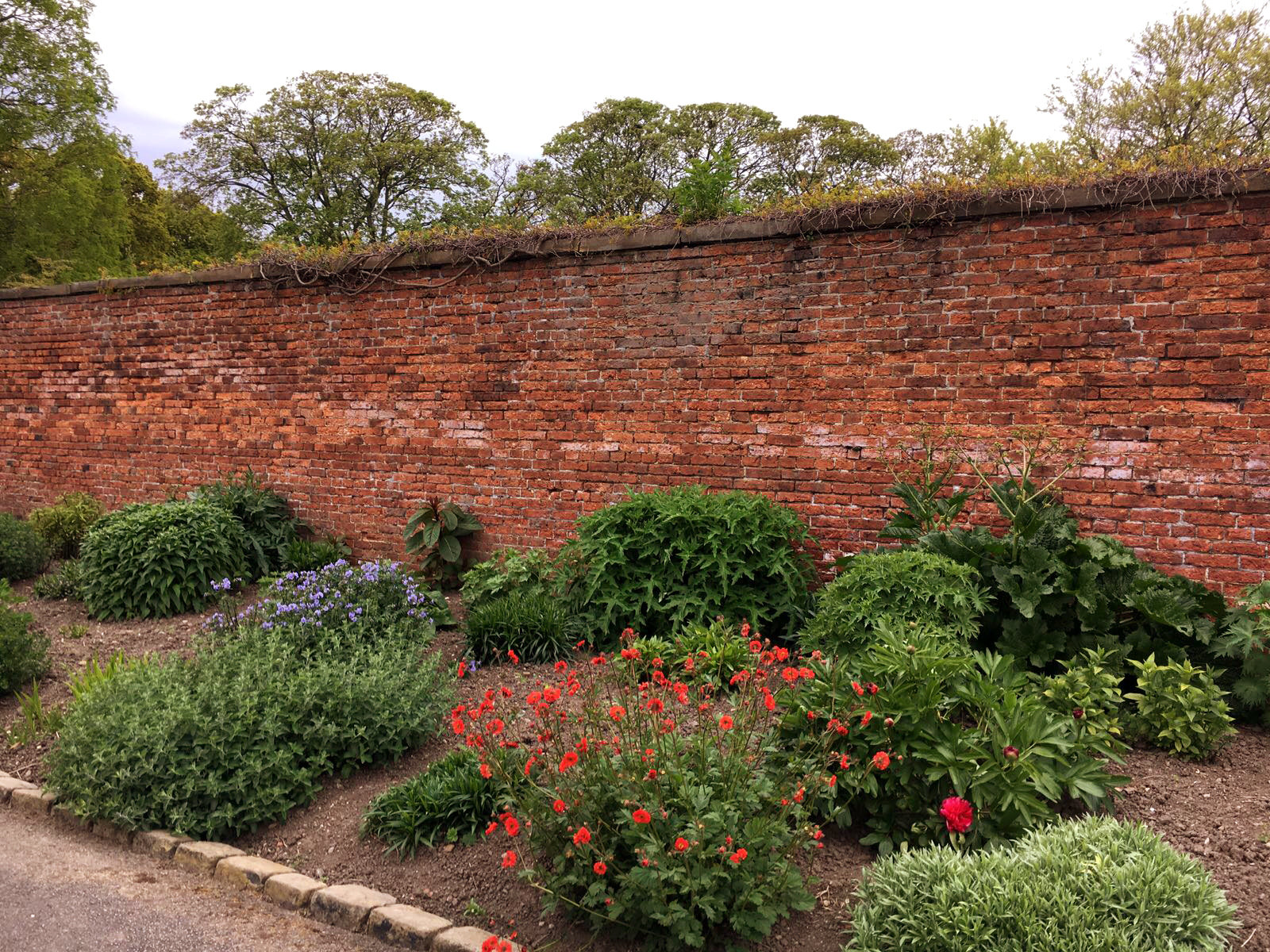 Reception
The reception will take place in a marquee in the Walled Garden, Temple Newsam, Selby Road, Leeds, LS15 0AD. We will provide transport on double decker buses from the church to the reception. There are a few parking spaces at both St Chad's and Temple Newsam should you prefer to drive. Please note the bar in the marquee will be cash only. 
It is a short walk from where the bus will drop us to the marquee. You may wish to bring comfortable shoes for this.
Info
French translation is available here

As much as we would love to invite all children, sheer numbers mean that it's just not possible and we have had to restrict to family children only - babes in arms are of course welcome. We do hope you understand and can still share the day with us.
Taxis
Carriages will be at 11.30. We recommend pre-booking a taxi from Temple Newsam Walled Garden. Local firms include:
Wheels Taxis (who know the venue) 0113 249 9999
Amber Cars 0113 2022177
Arrow Cars 0113 258 5888
Streamline Telecabs 0113 2443322
There will be a minibus shuttle transporting guests from the marquee back to the Travelodge, Premier Inn and Thorpe Park hotels near Temple Newsam below. The shuttle will start between 10.30 - 11pm and cost £3 per person. However, it is further to St Chad's from these hotels.
Hotels
Near St Chad's Church:
Weetwood Hall 0113 230 6000 www.weetwood.co.uk
This is where Gareth will be staying. We have reserved rooms here which you can book by quoting our surnames. We suggest checking online rates available first.
The Village 0113 3236150 www.village-hotels.co.uk/hotels/leeds-north
Or call 01925 873285 and use the code PRO10A to get 10% off
Ascot Grange 0113 293 4444 www.ascotgrangehotel.com
Haley's 0113 278 4446 www.haleys.co.uk
City centre (among others):
Radisson Blu 0113 236 6000 www.radissonblu.co.uk/hotel-leeds/location
Premier Inn 0871 527 9356 www.premierinn.com/en/hotel/LEEHEP/leeds-city-centre-leeds-arena
Travelodge Vicar Lane 0871 984 6337 or Bladys Court 0871 984 6155 www.travelodge.co.uk/hotels/323/Leeds-Central-Vicar-Lane-hotel
www.travelodge.co.uk/hotels/144/Leeds-Central-hotel
Near Temple Newsam:
Thorpe Park 0113 264 1000 www.thwaites.co.uk/hotels-and-inns/hotels/thorpe-park-hotel-leeds
Premier Inn 0871 527 8586 www.premierinn.com/gb/en/hotels/england/west-yorkshire/leeds/leeds-east.html
Travelodge 0871 984 6235 www.travelodge.co.uk/hotels/145/Leeds-Colton-hotel
Sunday
If you're around on the Sunday, we've booked The Stables pub at Weetwood Hall for lunch from 12.30pm. It would be lovely to see you.
Please RSVP by 31st May with any dietary or high-chair requirements to either:
laura.richardson@doctors.org.uk, garethjones3@hotmail.com
or
9 Kenneth Court, Kennington Road, London, SE11 6SS
If you need anything else please get in touch via email or call us:
Laura 07759 726443 / Gareth 07880 091205
We really hope that you will be able to join us, and cannot wait to celebrate with you!
Lots of love,
Laura & Gareth
All photos by
Louise Adby Photography